The Seat of Sundered Kings
Travel to the heartland of Tamriel; the seat of a fading empire, beset by a superior foe and threatened by an ancient power thought long gone.
Choose your side. Crown an emperor.
The Septim dynasty is broken. Political conflict ravages an empire in decline. Powerful families and political players vie to stake their claim to the Ruby Throne — and your decisions may just tip the balance.
Reforge the red-stained legend.
Under the oppressive thumb of the foreign Thalmor, the men and women of Cyrodiil suffer a desperate existence. As an ancient enemy emerges from the ruins that for so long stood silent, reclaim the name that once gave Cyrodiil hope.
Massive original soundtrack.
In addition to the three hours of music from Beyond Skyrim: Bruma, Cyrodiil will feature an additional 60-90 minutes of tracks highlighting the cities of the heartland and enhancing the stories found within.
Professional-level voice acting.
Featuring voice actors from titles such as Dragon Age: Inquisition, Wasteland 2 and Dying Light 2, Cyrodiil's inhabitants will be some of the richest and most emotional ever seen in The Elder Scrolls.
A broken land. A struggling people.
From the sun-drenched Gold Coast to the fetid swamps of Blackwood, behold the scars of the recent Great War and the hardships of an empire in decline. Travel the heartland to discover what happened in the 200 years since Oblivion.
Heartland arms and armour.
From shields to swords, tunics to trousers, the weapons and attire of Cyrodiil have been lovingly crafted by our artists and modellers. Trade in your Nordic longsword for an Ayleid bow.
Interested in joining Cyrodiil?
Actively seeking: QA, sound designers, level designers, writers/quest designers, quest implementers, CK generalists, and 3D artists (bonus if NIF experience).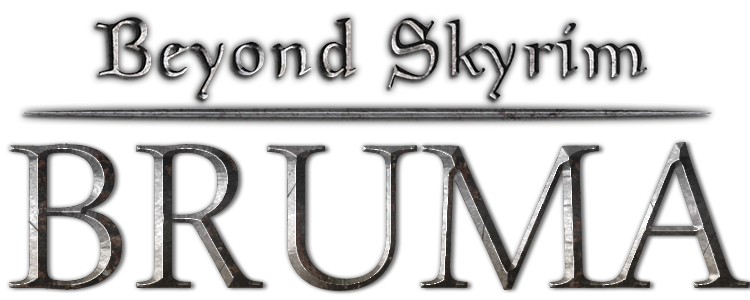 Download the first Beyond Skyrim pre-release.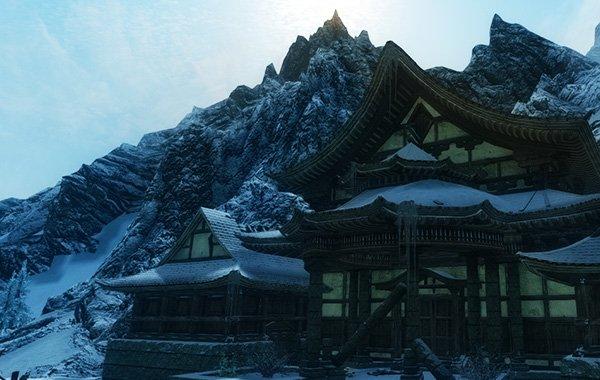 Travel beyond the borders of Skyrim and explore Bruma, the northernmost county in Cyrodiil. Delve into Ayleid ruins, meddle in local affairs or explore the wilds — the journey begins now.
Find out more about Beyond Skyrim: Cyrodiil.
Enjoy over three hours of original music composed by Daniel Ran and João Guerra for the snowy heights of Bruma. Featuring several of Jeremy Soule's famous themes from The Elder Scrolls IV: Oblivion, reimagined for the fourth era.