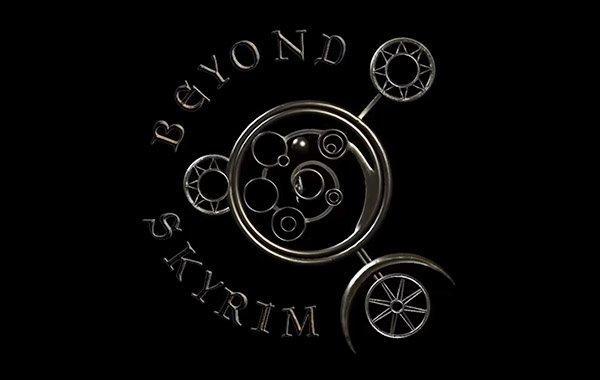 Cyrodiil
After the success of the Bruma release (thank you all for your support!) we're now turning our attention to the rest of Cyrodiil. Landscaping is commencing in all regions of the province and the art department is currently at work finalizing the remaining assets we need to complete the other cities, with the Kvatch models already complete and the others well underway.
Dungeons, writing, and interiors are focusing on Kvatch and Bravil, and work has begun on new music from composer Daniel Ran. It's been very busy and exciting few months.
Iliac Bay
Iliac Bay has been progressing towards our pre-release goal, the Three Kingdoms, over the last few months. We have been making solid progress on various weapons, clothing sets, and city tilesets. Much of the 3D work in High Rock has been focused on the Jehanna and Farrun tilesets (currently being worked on by Kelretu and Noctis, respectively), which will be featured in the High Rock portion of the pre-release; this area is also currently receiving landscape touch-ups courtesy of JoopvanDie.
We have also been progressing with quest writing for the pre-release areas, and which will soon involve the implementation process once the cities are fully built. In addition, we would like to showcase some of the amazing work done by Alex Catana for High Rock's soundtrack.
On the Hammerfell side of development, the landscaping department (headed by uberman123) is making significant progress, with the addition of a new sandstone cave set nearing completion by Escha. Our resident Hammerfell musician, dperrea, has been working on the Hammerfell soundtrack. We also present the male version of the Yoku leather armor, recently completed by Escha.
Morrowind
Beyond Skyrim: Morrowind has been hard at work over the last year, with a redirected creative vision, a new heightmap and a new team. We've made more progress over the last year than the other three years of development put together with the province going ahead in leaps and bounds in exterior level design, as well as a plethora of new environmental assets created by our 3D artists.
Our concept artists have been at work as well, with new weapons, creatures, armour and architecture concepts. We have a new and very talented composer, and some wonderful new tracks that showcase Morrowind's atmosphere through music. Over the next year we plan to finalise our tilesets so we can begin working on new, more unique dungeons and interiors, as well as make headway on our pre-release, the New North. Pictured below are some screenshots of our landscaping progress, concept art, and a track from our composer.
Grey Meadows and Velothis landscaping by Larrian
Redoran Guard Bonemold by BaronZ, Orcish Weapon Set by Jhzargo, Show Guar by Meglos and Velothi Exteriors by Zerospoonz
Bosarai landscaping by Larrian
Atmora
We have been very busy in the last few months. The departments responsible for level design, particularly landscaping and dungeons, as well as writing and quest implementation, meshes, textures, concept art and music have all progressed immensely.
Since Atmora is built around the main quest line, this has opened up interesting and branching choices that will have a huge effect on the player's experience. We've also been working on implementing features that are unique to Atmora, such as our runic system.
Furthermore, we will also be ready to cast our voice actors next year! Our team has expanded, new members have joined, and that is something we are very happy about. As always, big thanks to you, the fans, for your patience, your interest and your continued support.
Download an Atmora screensaver here.
Elsweyr
Elsweyr has concentrated recently on completing a first pass on two areas, the Badlands (worked on by robcbwilson) and the Northern Canyons (brought to life by Polyznn) with the Riverhold Hills starting soon.
We have created nine beautiful new sand textures using Substance Designer for the Badlands (crafted by Noctis) and we have plans to create many more. The other textures shown in our screenshots are placeholders and will be replaced as we create more new high resolution versions.
The main quest for Anequina is also currently being written by Moon Sugar Leader and a number of tracks for our OST have been completed by Alex. A lot of hard work has been done designing our cities as you can see from the wonderful art created by Strokahof.
The entire team continues to work tirelessly to bring the world of the Khajiit to life. Stay tuned for more updates in the next newsletter!
Roscrea
Progress for Roscrea has been steady, but it has no doubt shot up in recent weeks. Our resident 3D artists such as Backseat Dac have been working on some native armor pieces, giving Roscrea it's familiar but no less unique visual style. On a similar note, much progress has been made in terms of 2D art, with some great concepts coming from hug.ham and Sissicakes such as the Imperial mithril armor set and the various clothing styles for the archipelago's many 'cults'.
In our last trailer, you saw that Roscrea is still very much in an early stage. Well, we can safely say that much progress has been made since then, with some amazing work being done on the second largest island – Hvalcrea – and the interiors for the Bear Cult city of Frulthuul. From our writers, some excellent stuff has been created, mostly in the areas of dialogue and quest design. We believe the characters you'll meet across Roscrea will not disappoint and will provide for a memorable experience as you explore this mysterious and far away world.
Keep your eyes peeled for the next update where we hope to tell you more about the development of our soundtrack and the implementation of our opening quest. There is no doubting that the development process is a long one, but rest assured our eyes are firmly set on making Roscrea the best it can be.