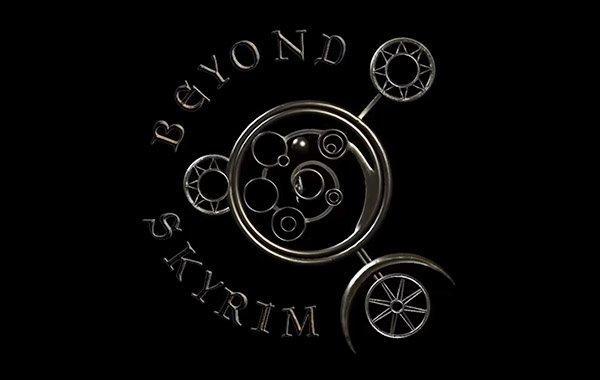 Cyrodiil
Work continues on the first pass of landscaping, with significant progress made in the West Weald, Nibenay Valley and Jerall Mountains regions. Writing is close to complete for the city of Kvatch, with quest implementation to follow shortly after. Writing is also making very strong progress in the city of Bravil. High-level design documentation for the Cyrodiil player progression mechanic is underway, to fill the same niche as shouts in the base game.
Quest implementation is currently underway for the village of Mountain Watch, while the art department works on interiors and additional exterior objects for Kvatch, a modular sidewalk kit for cities, Bravil interiors and more.
The last two months have been very productive, indeed!
Iliac Bay
Iliac Bay has had yet more amazing progress moving towards our pre-release goal, the Three Kingdoms, over the last few months. We have been making solid progress on the Jehanna and Yoku city tilesets (worked on by Kelretu and Escha, respectively). Much of the 3D work in Hammerfell has been focused on the sandstone cave tileset currently being worked on by Escha.
Several areas are also currently receiving landscape touch-ups by many members of our level design team. Several interior Dwemer, crypt and sandstone cave dungeons are also in progress. We have also been progressing with quest writing for the pre-release areas, and which will soon involve the implementation process once the cities are fully built.
In addition, we would like to showcase some of the amazing work done by Alex Catana for High Rock's soundtrack and Daniel Perrea's chilling Dwemer dungeon soundtrack for Hammerfell.
Morrowind
Morrowind's 3D artists have been hard at work for the past little while making all kinds of assets for the province. With these assets, our level designers have been able to make huge progress in landscaping much of the Western side of Morrowind. Our writing and implementation departments have also been working on quests for our pre-release, and our concept artists remain busy as ever.
We're still in need of a lot more assets, so if you have the necessary skills, now's your chance to join up and help make this province come to life! Pictured below are some examples of our 3D assets, along with a track from our composer.
Atmora
Progress has been continuing nicely for Atmora and we recently overhauled the landscape. By the end of 2017, the main quest had been finished and the new year will be all about implementation and testing. Our runic system is also showing great progress, as are the other departments. Following the release of our second trailer on New Year's Eve, we received a lot of positive feedback and new applications. As always, thank you for the interest and support and we look forward to showing you more in the coming months.
Elsweyr
Our most recent aerial landscaping image (stitched together from 25 individual pictures by robcbwilson) shows the incredible progress that the team has made in the first landscaping pass of Anequina.
The Northern Canyons have been expertly landscaped by Polyznn. After installing the latest LOD files of our shared heightmap, the iconic Imperial City now appears in the distance when wandering the Northern border regions of Elsweyr.
Alongside the fantastic landscaping progress, our 3D Lead V_Alexander has produced a fantastic range of sitting cushions for Anequina. There will be more screenshots of Anequina clutter in upcoming editions of the newsletter. Werterdert1 has created more stunning Rimmenese houses, producing a villa as his latest creation. Dutchy77 has also created a range of beautiful Rimmenese weapons continuing the teams concentration on the Anequina region of Elsweyr.
Hug.ham (Moon Bishops) and I. Adam (Anequinan Light Armor) have both produced some beautiful Concept Art for our 3D modelers to work from.
Lastly, we have launched a new Twitch channel. Subscribe to see our wonderful modders bring Elsweyr to life!
Roscrea
Progress since the last newsletter has been steady and fantastic overall. Our 2D artists have been busy working on new concepts for weapons and armour such as a unique set of armour forged for a long forgotten Roscrean warlord. In the 3D department, we've been working on some beautiful pieces like the Roscrean steel and mithril weapon sets and smaller items such as the themed rugs for the major cults, the native mithril dinner set, and the ceramic storage pot. Our writers have also been busy, working on fleshing out the many characters in Roscrea and bringing their personalities to life via their dialogue with the Player.
Our writers have also been working on the first quest in the main story-line for Beyond Skyrim: Roscrea and we can proudly say that the Player's introduction to our alien world is now entering the point where it will be finalized and implemented. Naturally this exciting pace of progress will not slow as we begin to move on to doing the same with the next installment in the thrilling and captivating events of the main quest.

Jumping into the development build of Roscrea is always a fun experience especially as you see all the hard work come together into something truly special. Two such areas where significant progress has been made are the the city of Crane Shore and the island of Hvalcrea. Crane Shore is the one and only Imperial settlement in Roscrea and is home to most of the diverse denizens of Tamriel that you are likely to find back home in Skyrim or beyond. Ruled by Count Gnaeus Ebrius, this cramped and isolated city was once described as a 'bastion of civilization in an otherwise harsh frontier'.
Here one may find a warm bed and the kindness of folk trying to make it out at the end of the world. Whether you're there to try your hand at working in the mithril mine, listen to the tales of washed up sailors at the Hook and Bait, or ready yourself for the journey into the alien land that is Roscrea, Crane Shore will not falter and it will not let you down. The progress made on Crane Shore has been that of population as we see the city gradually come to life as new NPCs and regular guard routines are added. We're certain that the largest city in Roscrea will provide plenty of interesting people to interact with and, of course, plenty of people to help.
The island of Hvalcrea is the second largest island in the Roscrean archipelago. It is a seemingly quiet and barren land; one that is wholly unremarkable. But it is any traveller's mistake to assume that this place does not hold wonders of its own. Hvalcrea was once the domain of the now extinct Whale Cult who many centuries ago fought a bloody conflict with the now ruling Bear Cult and lost. Today the only active settlement on Hvalcrea, apart from the odd shepherd's camp, is the small fishing village of Vengolt. Perched on the very eastern tip of the archipelago, Vengolt is a modest settlement with humble folk making a living either in their distinct homes on stilts or out at sea braving the harsh waters of the Sea of Ghosts to catch as many fish as they can.
The aims of Roscrea looking forward are much the same. We have models to make, concepts to draw, dialogue and quests to write up, and plenty more to get done. While progress is still very much steady and active, we could always use some extra hands to bolster our ranks and keep us moving. In the very near future we'll be releasing a trailer and showing off our brand new project logo and we hope that these will help in attracting some fresh recruits. So if you're out there and fancy giving us a hand (particularly if you have 3D, dungeon design or quest implementation skills) then do post an application on our forums. The voices of the deep are calling and it's up to us to make something memorable and unique with Beyond Skyrim: Roscrea.