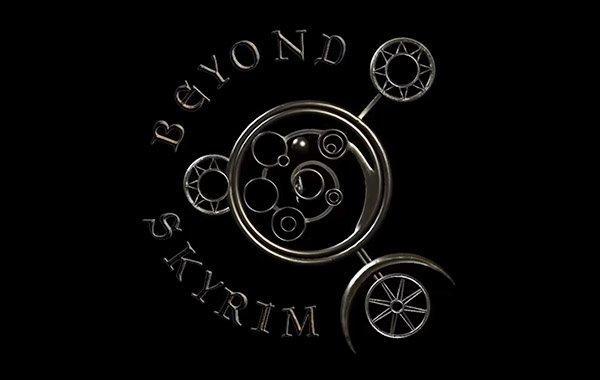 Cyrodiil
It's been an exciting few months in Cyrodiil. Among other things, we've reached a near-final draft for the writing of one of our main plotlines, while writing now stands at a near-final stage for Kvatch and is very far along for Bravil, with preliminary work taking place all over. We've been putting a lot of effort into learning lessons from Bruma – both what worked and what didn't – and using our experience to craft new, more cohesive and in-depth storylines. We've also been casting some very exciting new voice talent, and reuniting with some old friends.

Landscaping is making great strides, as well, with over 50% of the province now completed at first pass quality (excluding cities). Our concept artists have been preparing some great concepts for new armor and weapons, while our 3D artists have been working on all manner of new assets. And, of course, we shouldn't forget the recent writing recruitment push – we're still sifting through the applications (there were a lot!), but we've already received some excellent new recruits.
Iliac Bay
Since the last newsletter, Iliac Bay has made some vast progress on our pre-release. Jehanna's models are well underway and the pre-release area is in full development. Other areas in the bay have also seen large improvements. Expect to get a peek into the kingdom of Wayrest soon! Our writing department is hard at work creating quests and dialogue, and writing unique encounters for you to experience. The audio department has been busy as well and has composed some wonderful songs which we'd love to share with you.
Morrowind
Since the release of our very first trailer, which you can check out below, Beyond Skyrim: Morrowind has been rapidly ramping up production. An absolute flood of new, talented individuals have joined our team, helping us design and import new 3D assets, write new quests and characters, and design new and interesting locations.
Recently, we've been able to near completion on our Redoran architecture set, which will allow us to do more work on completing areas of north-western Morrowind, such as Velothis. On a more combat-oriented direction, we've also completed our glass weapon set, and our chitin armor, our very first armor set. Thanks to some very dedicated work from our Technical Director, Larrian, we've also been able to complete our very first settlement using entirely custom architecture, the small farming village of Meralag, in central Morrowind, just north of the grand city of Mournhold.
Our talented Audio Director, Eric Gordon, has been far from idle as well, writing some truly gorgeous music for our mod.
As Morrowind's development cycle progresses from earlier stages of development and into asset, level design, and quest work, there's never been a better time to join the project.
Atmora
Development has been progressing nicely and we've been happy to see some new members join the team recently. Our concept artists continue to deliver some amazing work and 3D has shown significant progress with new people joining the department. Since the last newsletter, we completed another merge with another big update to level design.
As the team continues to test and implement content, work is also being done on our ice shaders that will make the frozen land look better than ever. Now quest implementation is the focus as Atmora prepares to open for casting voice actors later in the year. We're excited about this next phase of development and, as always, grateful for your support!
Elsweyr
Since the last Newsletter, the landscaping team continues to work hard on the Anequina region of Elsweyr. Progress continues on the eastern regions as shown by OMWDA's stunning work in the Riverhold region.
Our Concept Artists have been hard at work, creating our world ready to be built. Hug.ham has begun on the Riverhold architecture set, starting with the front view of some "row houses". Werterdert1 has been working on a corner house in Rimmen. Finally, we have d20dovahkiin with a beautiful Clan Mother concept.
Finally, we have mindmonkey's beautiful variety of Khajiit sweets including two types of Sunej biscuits and also a moon cake.
Roscrea
The Roscrean diet is varied in its origin and differs depending on who the mouth that is fed belongs to. The coastal communities are very much dependent on the fruit of the seas. Smoked and salted fish and a profusion of other seafood delicacies provide a hardy reward for the difficulties – and dangers – that accompany the act of collecting them. High up in the mountains in the Bear Cult city of Frulthuul are eaten the flesh of the wild beasts that roam the central forests and wilderness of the Roscrean isle. Hunters, abiding by a tradition and a way of life stretching back thousands of years, roam the savage countryside in search of game to track and slay.
This meat is then dragged up the well-worn path to the capital of the Roscreans and sold in the markets to provide the stalwart folk with the strength to endure the cold. Aside from this, accompanying every Roscrean is, of course, the milk of the Ibex – a staple drink that provides fine sustenance from cradle to grave. Truly Roscrea would be nothing without its honored Ibex.
Do not think that one here cannot enjoy more exotic culinary delights, however. In the Imperial settlement of Crane Shore the East Empire Company, chartered to supply all of the city's import requirements, ships in goods from across the Empire and Tamriel. Food that is recognizable from the tables of Skyrim, High Rock, Cyrodiil, and beyond are graciously provided to ensure the settlers feel cared for and at home so far away from the heart of civilization.
The team for Roscrea: Voices of the Deep has been hard at work building on our project and forging a path further into the development future. Our 2D artists continue to create wonderfully unique and exciting concepts which are then passed onto our talented 3D artists to bring to life in the rapidly growing world of Roscrea. Items and concepts that we have shared in recent weeks, like the Corsair armor and Snake Cult clothes and the landscape screenshots of the archipelago, are all testament to the steady pace of progress being made in Roscrea.
And with the main quest implementation process moving towards the second chapter of the central storyline there is no doubting that progress is exciting as ever.
Black Marsh
Beyond Skyrim: Black Marsh has always been in a bit of an odd spot. Being such an alien province, a truly monumental amount of work has been necessary to plan and organize it in such a way as to remain both engaging and possible within the Creation Engine, without sacrificing lore-friendliness. Over the past year, we've spent an enormous amount of time working on a heightmap, designing the story and cultures of the tribal Argonian peoples, and designing assets to fill our world with interesting and fascinating creatures from lore and Apocrypha.
We've also seen the arrival of a new Art Director, ZeeZee, who's work organizing and managing the project has been both spectacular and invaluable. With her help and a growing team, Beyond Skyrim: Black Marsh has a bright future ahead of it!