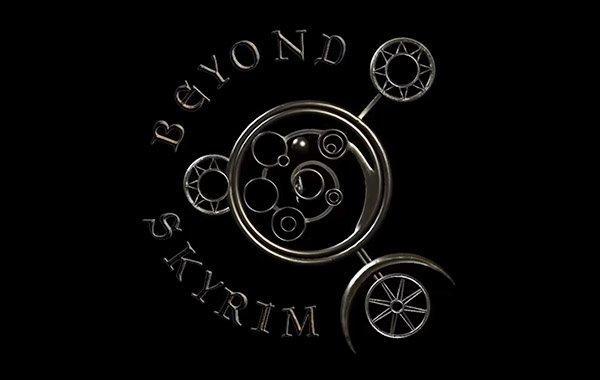 Cyrodiil
It's been a few months of major progress for the Cyrodiil team as we've built our first in-game incarnations of two cities – Chorrol and Skingrad.
Quest development has begun heating up for Kvatch, with most of the city's quests now in development in some fashion. Swift progress is being made on the city of Skingrad, including its overarching storyline and side characters.
Our level designers have begun building the first of a new dungeon type for the full release of Cyrodiil – Akaviri ruins – while great progress has been made in both the Colovian wilderness, numerous dungeons, and even interior locations for both Kvatch and Bravil.
And the art department has made major strides, too – not only completing the Skingrad exterior architecture and finishing and preparing the Chorrol assets, but also churning out some new weapons and amulets – and, of course, a veritable bounty of new creatures, including the assets for Cyrodiil's varied horse breeds (including new breeds not seen in TES IV).
We're preparing to resume full voice recording work, as well – reconnecting with our fantastic cast from Bruma as well as casting some great new talent.
Iliac Bay
Progress has been steaming ahead over at the bay. Our modeling team has been busy designing architecture and armor sets for our pre-release, while the level designers are working hard to bring the provinces of High Rock and Hammerfell to life. Our audio department has been steadily working towards a comprehensive soundtrack, here's a taste of the Three Kingdoms by Vladislav Saturyan & Jon Richards. Enjoy!
Morrowind
Beyond Skyrim: Morrowind has been hard at work as usual. We've been expanding our landscaping work in the Velothis district further south, to the Armun Ashlands, as shown in this work done by Firenight. This region is characterized by its reddish grass and constant haze of ash in the sky.
We've also been cranking out new art assets at a steady rate. Pictured here are some mushrooms from the Othreleth region, done by JmCVoyager. These odd-looking fungi will make up a large portion of the Sadras lands in the south-west of Morrowind. Also shown is a chitin spoon, made by Larrian. This decorative item would likely be used as a serving spoon in the western and northern areas of Morrowind. Additionally, Meglos, our art director, has been working hard on in-game 2D art assets, such as these patterns, which will be used all over Morrowind to spice up our 3D assets and textures.
Finally, we have some more new concept art to show off. Esradel has recently finished this magnificent Dunmeri-style ebony armour, Preparation has been working on some rustic Ashlander clutter, and NickRiviera has come up with a new concept for the classic Daedric mace from TES3, Scourge.
And, as always, enjoy a new track from our legendary composer, Eric Gordon!
Elsweyr
The work continues on Northern Elsweyr (Anequina), as the team looks to complete the first pass of the region. In this edition, we have some screenshots from Boato (from the Dry Grasslands), Robcbwilson (working on the Badlands) and Joopvandie landscaping Rim.
We are extremely excited to show our progress on Rimmen. Werterdert has produced more of his stunning renders of houses in Blender. These models will be finished off and textured and we look forward to showing you some finalised models soon.
Roscrea
Grab a seat traveler! I'll order you a drink. The taverns and inns of Roscrea never fail to provide an unmatched view into the heart of society in these isles. Whether you be a voyager fresh from a battle with the seas or a humble hiker in need of a warm respite from the bitter ice and snow the fine establishments of Roscrea will prove themselves ever worthy of your custom.
In Crane Shore the Thirsty Muskrat provides a citizen of any standing the chance to relax with an imported beverage that reminds them of home. But if it's a more rustic experience you desire then the Hook and Bait is the place to be; a tavern where the hardiest sailor can share a tale with their battered brethren. In the land of the natives it is a different story.
In the frozen city of Frulthuul one can find warmth in the mead hall. It is a grand establishment fit for a clan as mighty as the Bear Cult, but be aware of the policy on outsiders. While not barred they are not given the same degree of honest and kind treatment that is nearly always guaranteed for the locals. Roscrea is at a stage where more and more elements of the project are coming to life. It never gets boring watching the people and places you've spent so much time and dedication on morph into something tangible. It's a fulfilling experience because it is our chance to craft something truly wonderful for the audience to enjoy. Naturally we in the team for Roscrea don't want this momentum to slow so we need all hands on deck. If you have skills we would find useful – be it level design, 3D art, or writing – then do not hesitate to put your name down. We always need fresh talent to make this land of wonders a reality and that talent could very possibly be you.
Black Marsh
Over the last few months, Black Marsh has faced challenges, due to being a new project and having to be set up correctly. However we've come out on the right side of that phase, and we have begun to pick up a lot of steam! We have gained both members and directors ready to push the project into the future.
We have welcomed Hugh as our new Lead Composer / Audio Director, who has assembled a brilliant dedicated team of talented musicians and sound designers, some of whose tracks are below. We have also welcomed GoodKingJohn as our new Technical Director, who has bolstered our ranks significantly. With the arrival of these new leaders and members, new life has been breathed into the project and progress is steamrolling like never before!
However, progress can always be pushed further, and we are still new and young, so we are always looking for talented new members to join the adventure!
Thanks for sticking with us through these months, and we hope you'll continue to stick around for future updates.
(Note: the environmental scenes displayed are not displayed in BM landscapes and are placed in temporary Skyrim landscapes for showcasing purposes only)