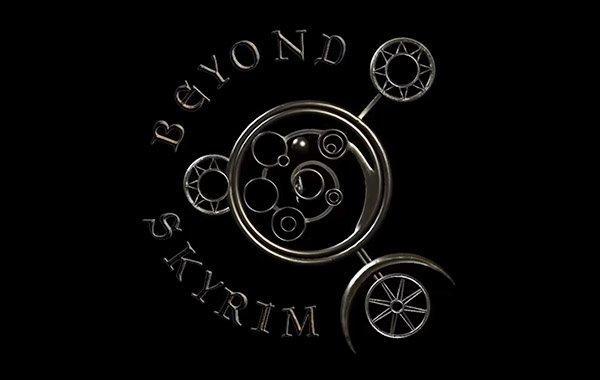 Greetings!
I'm Lasur Arkinshade (also known to some as Linton Ineson), the Writing Director and Voice Direction on Beyond Skyrim: Cyrodiil and, by extension, Beyond Skyrim: Bruma, the early release we're doing to get a taste of the project into people's hands early. I'm delighted to announce that, as of today, writing development on Beyond Skyrim: Bruma is complete. That's right – the quests are written, the dialogue is finalised, the journal entry and objective text has been created and all of that has been iterated on for what seems like a thousand times a thousand times. Note that this doesn't mean we're necessarily done with writing for Bruma. We'll continue to polish and make changes or additions to it as we feel necessary. This just means that the bulk of the work (the vast, vast majority of it) is now complete.
Writing on Bruma has been a process that's been going on for just over a year now, though some of the quest concepts and NPC ideas date back a good few years, originating from older members that are sadly no longer a part of the project. Crafting stories, characters and situations for Bruma has been a great honour and a delight for the team. And we are a team – Cyrodiil has a dedicated writing and editorial department whose goal is to ensure that we deliver consistently high-quality, engaging and entertaining quests, NPCs and stories for you to explore – all while making sure that everything fits within (and, in the proper places, expands upon) the lore of the Elder Scrolls universe.
The whole team is still working very hard on finishing Bruma, but it's now becoming clear that the end is in sight. We can't wait until the day when we're able to finally announce the release date and then put the mod up onto the Nexus for everyone to enjoy. We – the whole Beyond Skyrim: Cyrodiil team – sincerely hope that you enjoy playing it as much as we enjoy(ed) making it.
In celebration of this milestone, we've put together a reel featuring the voices of some of the characters you'll meet in Beyond Skyrim: Bruma, in the city and its environs.
We hope you're pleased with what we've got in store for you.
– Lasur Arkinshade and the Beyond Skyrim: Cyrodiil team